May I have your attention, please!
Welcome to the new Stylishly Inspired🎉
I recently took some time off to take a step back and think about what Stylishly Inspired is all about and what I wanted people to gain from it.
I'm happy to be back again and not only that I have some exciting new changes coming soon as well 😀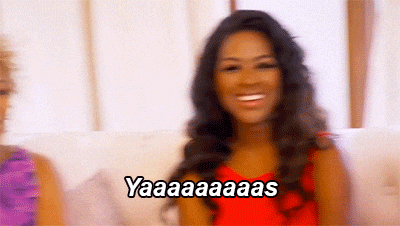 I'm going to start off by just stating what Stylishly Inspired is all about. This is a platform where women and girls can interact with one another and build each other up spiritually, mentally and physically. I like to see it as a growth journey where women of God link arms and support each other through it.
Today I was reading 1 John 2:9-10 and it really captured what this blog is all about. "He who says he is in the light, and hates his brother, is in darkness until now. He who loves his brother abides in the light, and there is no cause for stumbling in him". In order to succeed in our journey with Christ, we must love one another and walk in the light. What I want to see is that sisterly love among us and to walk in the light of Christ together.
The question is will YOU Join me?
If so WONDERFUL!
This requires a few things:
Join the community, be part of the journey with us.
You can join either by email or any other social media platform which I will place below. This will make sure you don't miss out on all the fun😄
Interact, don't be afraid. I created this blog so that people can be more engaged and learn from one another. So leave comments, LOTS OF THEM! Share with family members, friends, co-workers, people you know, we want to make this community to grow BIG, so get them involved as well.
TALK TO ME! even straight after you join don't be afraid to hit me up. I like to keep it real so I don't respond with automated messages. Just shoot me a message on any media platform, would love to get to know you.
So, ladies, I'm excited for the next month and new year ahead.
Stay blessed ladies.